Podcast: Play in new window | Download (Duration: 13:47 — 12.6MB) | Embed
Subscribe: Google Podcasts | Email | RSS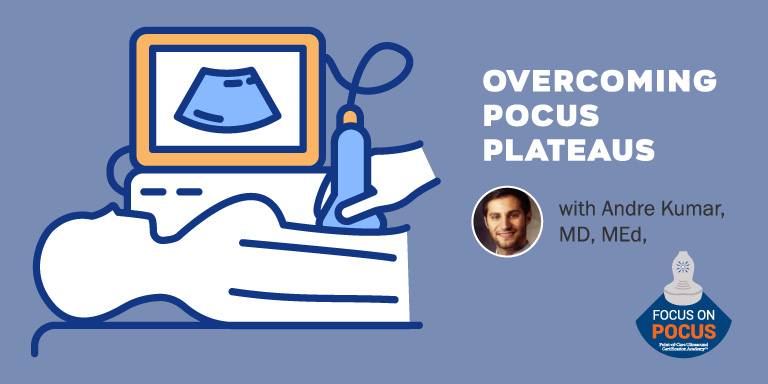 Andre Kumar, MD, MEd, is a clinical assistant professor of internal medicine at Stanford University. He is the director for the Stanford Medicine Procedure Service, President of the Society of Hospital Medicine Bay Area, and an instructor for the Society of Hospital Medicine POCUS Certification Program. Dr. Kumar is passionate about researching POCUS for patient care and guiding future accreditation. He is currently the lead investigator for a multi-institutional study involving the use of POCUS for COVID-19, and he recently published two randomized trials investigating how to optimally train resident physicians with POCUS.
Resources
This study found that while a 2-day hands-on ultrasound course provides internal medicine physicians with an initial understanding of POCUS, there are barriers in transferring these abilities to clinical practice.
Find out how an interprofessional, near-peer workshop can help internal medicine residents develop POCUS skills, especially in programs where faculty expertise is limited.
Learn what will help residents overcome the barrier of unfamiliarity with documenting ultrasounds for diagnostic decision-making.
Discover how a phased implementation of POCUS curriculums has proven successful and could inform future educational programs.
Visit us at POCUS.org.